By Emma Crowder
Plainsman Online
In her lifetime Stephanie Smith achieved many accomplishments.
Unfortunately, her life was cut short due to the COVID-19 virus. Her legacy will live on in
the hearts of her friends and family.
Smith was born in and raised in Levelland Texas. Her parents are Raddison and Oralia Smith,
who work in the business office at South Plains College. Smith stayed in Levelland after
graduating from high school, beginning her college career South Plains College in 2009. She
received her associate's degree in design and visual communications in 2011.
After receiving her associate's degree, she continued her studies at Texas Tech University,
where she received her bachelor's degree in public relations, advertising and applied
communication in 2014.
During her time at SPC, Stephanie was a member of Phi Theta Kappa. She also took on the
responsibility of becoming the mascot for the SPC Texans. In 2011, faculty and staff from SPC
went to KCBD-TV to produce a commercial. It was at this time that Stephanie was introduced to
Myrna Whitehead, Coordinator of Marketing and Recruitment at SPC.
"We talked, and I learned that Stephanie was interested in studying marketing," said
Whitehead. "I asked her if she would be interested in becoming an intern and work with me. She
agreed, and from there, we've been really good friends."
Stephanie was often a guest on the radio promoting everything SPC Alumni Association.
"We had a Crab Boil in my backyard this summer," Whitehead said. "and we promised to
have many others. Little did we know how short our time would be together."
After Smith graduated from Texas Tech, she landed a job at SPC in August of 2014. She
worked in the Office of Development with Julie Gerstenberger, director of Development and
Alumni Relations. Gerstenberger had taught speech communications to Smith in 2009 and
worked by her side for six years, since 2014.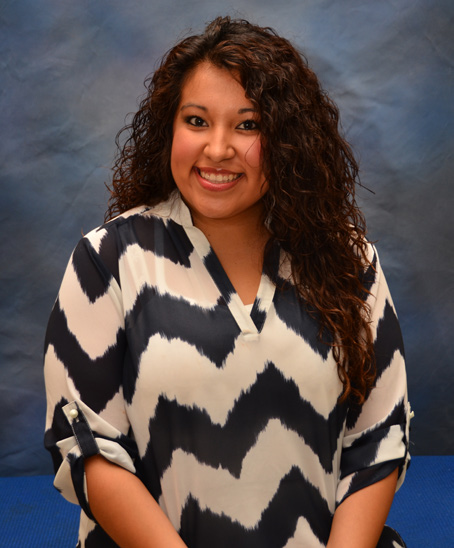 "She really loved South Plains College," said Julie. "She didn't see her duties as tasks, but as opportunities. When organizing an event Stephanie's overarching goal was always to make
people feel they were important and a big part of South Plains College."
The name of the office Smith worked in was later changed to Development and Alumni
Relations because Stephanie was hired as the Coordinator of Alumni Relations. She was the
college's first full-time employee with alumni as the full focus. The college had really begun to
work to get their former students involved, and as alumni coordinator, Smith goals were to
increase awareness of the SPC Alumni Association, and encourage alumni engagement and
participation in Alumni and College events. During the six years that she worked for the college,
Smith contacted more than 12,000 current and former students about joining the alumni
association.
In September of 2020, Smith created a new opportunity for alumni of South Plains College
and Texas Tech University, the Dual Alumni Membership program. The program provides
alumni with discounted memberships into both school's alumni associations and helps fund
scholarships for SPC transfer students. SPC is a long-standing partner with TTU, and together
provide many opportunities for students to enhance their college degrees. This program assists in
enhancing that partnership and supporting students.
Curt Langford, TTAA president and CEO commented on the Dual Alumni Membership
Program, "We feel this is an excellent opportunity to engage alumni who not only transfer to
TTU, but also go on to advanced degrees in other TTU System institutions, and we look forward
to other potential partnerships under this program."
Smith also had a love for photography that began during her high school years. She enjoyed
taking photos as a hobby. In November 2018, she decided to turn this hobby into a business and
became the owner and photographer of Mockingbird Photography, located in Lubbock, Texas.
She was able to connect with many people and help them create photographic memories of life-changing experiences that would last forever during her time owning this business.
Stephanie's fiancé, Jamie Bassett, created a post on the Mockingbird Photography Facebook
page to commemorate her work there.
"The thing we all love about photography is that the moments are preserved forever, and it
brings me a lot of comfort to know that the moments Stephanie captured will be shown with
pride in your homes and in your lives," Bassett posted.
Smith and Bassett created a registry and planner on Zola.com where Stephanie told the story
of how Jamie had proposed to her.
"As a photographer, I don't really get to be in front of the camera too often, so I was really
excited when Jamie agreed to a photoshoot for Christmas Cards," Smith recalled. "We got to the
location and my photographer buddy did an amazing job getting the cutest shots of my little
Island of Misfit Toys. At the end of the shoot, she asked us if we had any poses we wanted to do
that we hadn't. I said no, but Jamie said that he did have one that he wanted to try out and
proceeded to get down on one knee! I was totally shocked and immediately cried… a lot."
Smith was hospitalized with COVID-19, just a few days before her wedding day and passed
from this life on Nov. 18, 2020. She was preceded in death by her grandfather, Raddison Smith,
Sr. and her aunt, Becky Smith.
She survived by her fiancé, Jamie Bassett of Lubbock; parents, Sonny and Oralia Smith of
Levelland; brother, Aaron J. Smith of Levelland; grandparents, Joe and Janie Villanueva of
Levelland; and her aunts, uncles and cousins.
The family would appreciate donations in Smith's memory be made to the SPC Alumni
Association.